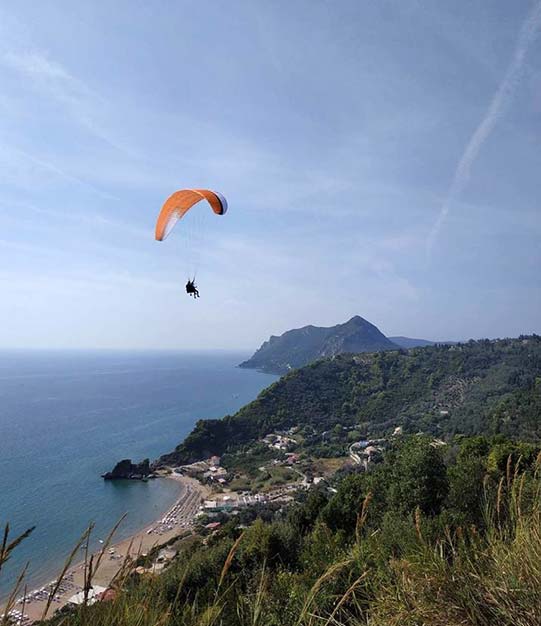 TANDEM FLIGHTS
IN CORFU
Paragliding in Corfu
---
Fly with the pioneer of paragliding in Corfu-Greece, exclusively. Away from the crowds, one of the most unique locations to experience the thrill of a lifetime paragliding adventure! Fly with us in the Thermals, taken on photo or video with gopro camera, and soar above the ionian sea and it's amazing beaches glifada and kontogialos.
We offer easy introductory tandem flights for first time flyers. Probably the best part of your holidays. No training is needed as the professional and well experienced competition pilot can take you on a paragliding-tandem flight leaving you free to enjoy the scenery of green mountains yellow sandy beaches and watch Corfu from above!!
---
PARAMOTOR FLIGHTS
IN CORFU
Paragliding in Corfu
---
Arguably the simplest aircraft on the planet. The Paramotor unit consists of a harness (also known as the seat), a small 2-stroke engine with a propeller attached and a metal frame to link it all together. A Paramotor is worn just like a rucksack by the pilot and typically weigh anywhere between 20 & 30 kgs.
To take off on a Paramotor, the engine is powered up and the propeller spins. The pilot then runs with the passenger a short distance across the ground with the propeller pushing them into the air. When in the air, the pilot can simply sit back and the passenger and enjoy the view from this superbly over-engineered flying deck chair. For booking paramotor flight please contact 1-2 days before because always depends on weather conditions and wind strength!!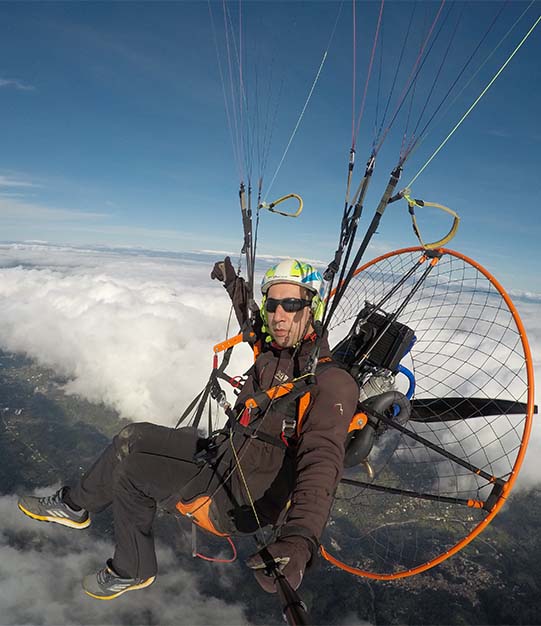 ---