---
CORFU PARAGLIDING
---
Tandem paragliding flights involve a candidate students being securely strapped into a comfortable flying harness positioned in front of the pilot and connected to the pilot and the glider. The tandem glider is specially designed to carry two people and is nearly twice the size of a regular solo paraglider.
---
---
TANDEM FLIGHTS
IN CORFU
---
Fly with the pioneer of paragliding in Corfu-Greece, exclusively. Away from the crowds, one of the most unique locations to experience the thrill of a lifetime paragliding adventure! Fly with us in the Thermals, taken on photo or video with gopro camera, and soar above the ionian sea and it's amazing beaches glifada and kontogialos.
---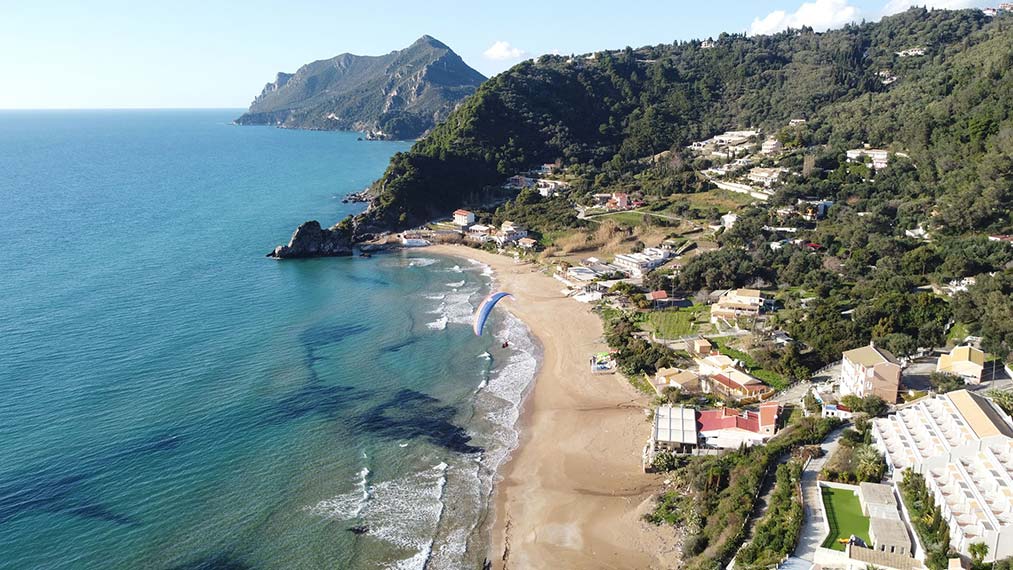 WATCH OUR VIDEO
Experience our flights through this video. Feel the freedom and escape from the ordinary. No training is needed as the professional and well experienced competition pilot can take you on a paragliding-tandem flight leaving you free to enjoy the scenery of green mountains yellow sandy beaches and watch Corfu from above!!
---